Welcome to MFS WealthCare
---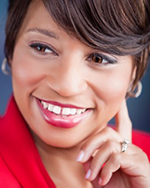 Dr. Suzanne Penn
According to The 2020 Financial Legacy Index, "there are a strong majority of Americans (82%) that value leaving behind a strong financial legacy. A significant number of people (38%) lack confidence they will leave a strong financial legacy. One-third (33%) of Americans say their family would be left financially unstable or bankrupt in the event of their death."
We hope your visit will help you understand the opportunities and potential rewards that are available when you take a proactive approach to your personal financial situation. We have created this Web site to help you gain a better understanding of the financial concepts behind insurance, investing, retirement, estate planning, and wealth preservation. Most important, we hope you see the value of working with skilled professionals to pursue your financial goals.
We're celebrating our 33rd year, call (312) 577-7590 and schedule your FREE intro appointment today!
Here`s what people are saying about MFS WealthCare and National Director, Dr. Sue:
It is a privilege to be a client of Suzanne`s. The knowledge and professionalism she has in the realm of taxes, finance and business is second to none. The way she uses the ever changing new technology to expand her techniques and methods of service for improvement every year is amazing. Suzanne has helped me to advance my life and business for the past 20 years and hopefully for the next 20.

-Don H. from Chicago
Suzanne, you did an excellent job getting all of our taxes in on time!!!! That is how you beat out all competition.... May God continue to give you whatever you need for your business and your family! And thank you.

-Shanna M. from Marks, Mississippi